Different from our common ordinary watches, sports watches have better waterproof, shockproof and anti-drop features, as well as powerful functions such as air pressure prediction, altitude, heart rate, compass, etc. Some also have special functions such as tide graph display and computer operation. . Today, sports watches are no longer just a watch, but more like a high-tech instrument.
Nowadays, there are more and more friends who like outdoor sports, and gradually set off a boom among young people. There are many unpredictable challenges in outdoor sports. At this time, if a faithful and reliable wrist partner accompanies you in your footsteps, many challenges can be easily handled. For this reason, many brands have launched professional outdoor sports watches, but which outdoor sports watches are worth buying? Below, Spovan brings outdoor watch rankings for outdoor sports enthusiasts.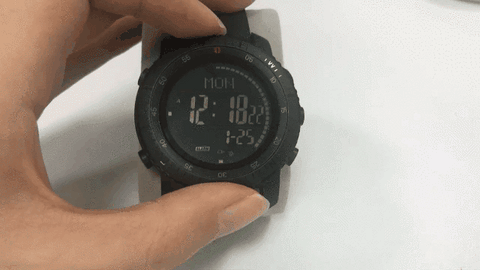 The functional characteristics of Comet sport watch are: Comet sport watch is designed for adventure. Its sturdy design structure, hypoallergenic aluminum alloy shell fully reflects the humanized design concept, and has an accurate electronic compass, accurate altimeter and barometer. The watch face is a large display screen, large readout and soft backlight, so you can still read clearly in any conditions. In addition, the durable natural crystal cover and black silicone waterproof strap can highlight the stable and noble temperament.
So this watch is very suitable for those who like mountaineering and hiking.